Our dear friend, Franciscan friar, and peacemaker Louis Vitale died.  He helped found various peace initiatives, including the Nevada Desert Experience protesting the Nevada nuclear test site, as well as Pace e Bene, known for its training course in nonviolence.  He was arrested on hundreds of occasions for nonviolent acts of civil disobedience against war.  He took inspiration from Jesus of Nazareth, Francis of Assisi, Mahatma Gandhi, and Martin Luther King, Jr.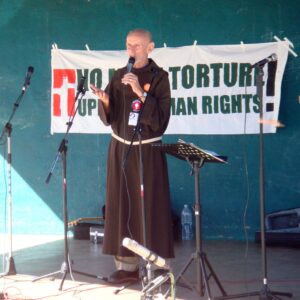 I often think of life as a web extending through time and space.  For all of our illusions of independence, there is something that connects and animates us.  Some call it Brahman, others Spirit, still others YHWH, and some, simply love or the universe.  The Buddhist monk and writer, Thich Nhat Hanh, called it Interbeing.  Our aliveness is a measure of how deeply we allow ourselves to tap into this interconnectedness.  By that measure, Louis is very much alive, part of what Christians have long called the communion of saints, living and dead.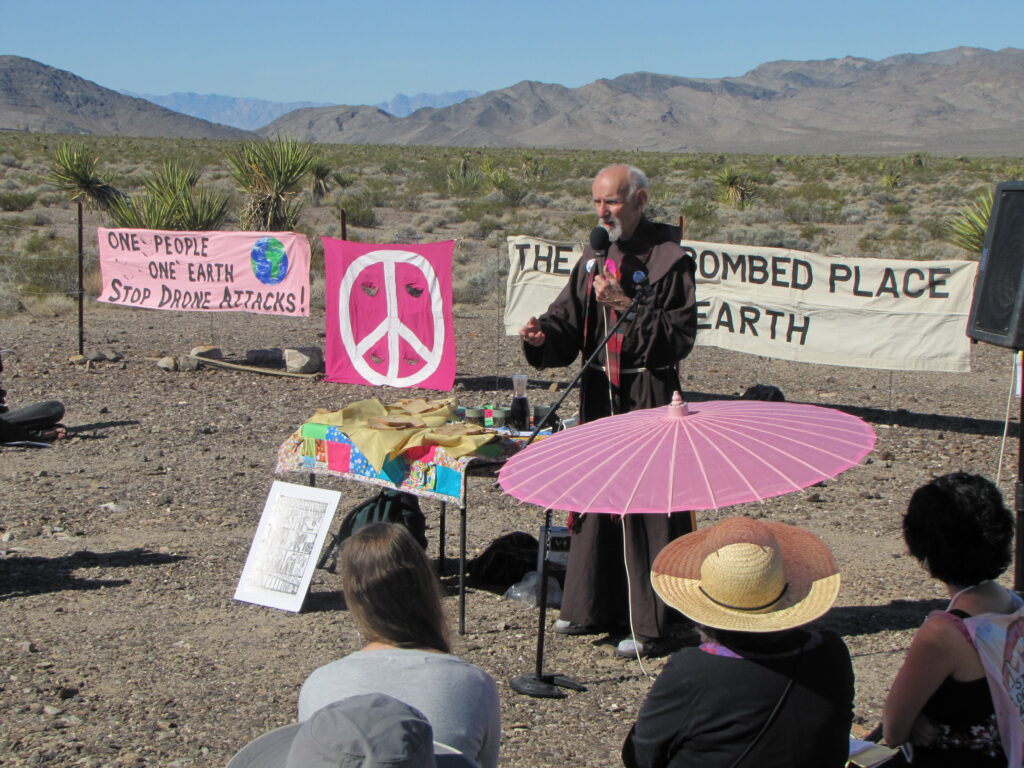 Louis loved communion – that sacred coming together of people around a meal, sometimes ritualized in the Eucharist, but more often happening around the dinner table, a potluck, or a picnic. One day, during the height of the Occupy movement, a group of us went to San Francisco to offer hot meals to the activists occupying the downtown financial district. After we finished serving our meal (and eating ourselves), Louis sat us down, right in the middle of Justin Herman Plaza. He took out a piece of bread, poured a glass of wine, and there, in the midst of thousands of occupiers, we shared communion. Some moments in life stand out for their transcendence, when we know without a doubt that we are held by something larger than ourselves. That communion we shared with Louis in San Francisco was one of those moments when we couldn't help but see the possibility of a more just and beautiful world.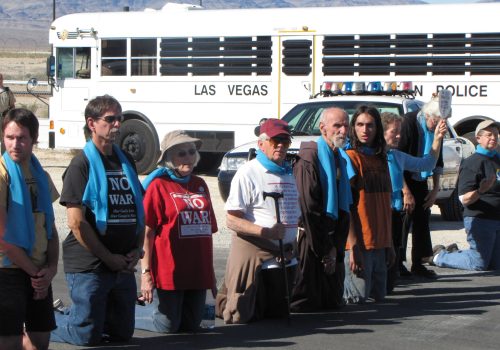 In reading the various online tributes to Louis, what I'm most touched by is how much people loved him and felt loved by him.  All of his activism, and all of his arrests, were an extension of the love, joy, and kindness so many of us felt in his presence. Together, let's continue the work of living into the more beautiful world Louis dreamed of – a world without war, a world of kindness, a world of Interbeing.  Louis Vitale, pray for us!